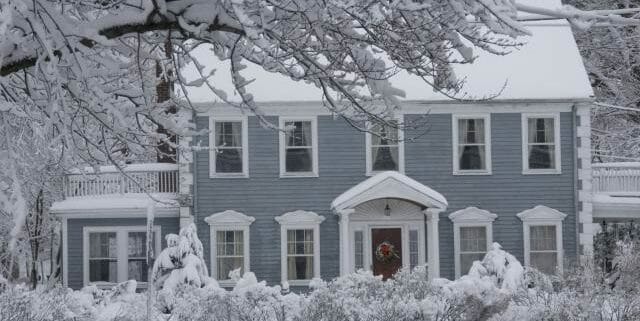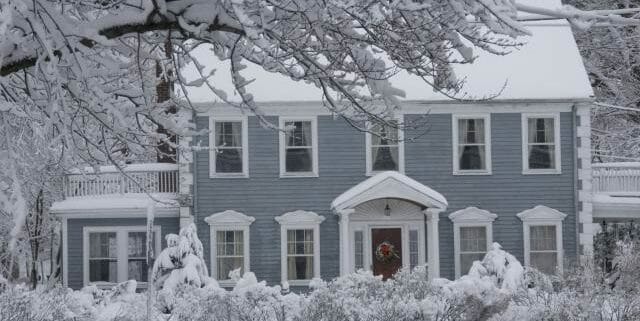 Insulate Windows
If your windows have any leaks, this will drive up your energy bill but by reducing drafts, you can lower your energy costs by up to 15-20% per year. Here are few simple products to help your windows quickly and without the high costs.
Shrink film
V-seal weather stripping
Rope caulk
Trim Tree Branches
Overhanging limbs can cause excess water to seep into cracks in your home's roof or siding, which is why you want to make sure any tree limbs or branches surrounding your home are at least 3 feet away from the house.
Check Your Roof
Repairing and replacing a roof in February isn't as easy as fixing the problem in October. As a first step, you should get a roof inspection. Make sure to inspect and repair any loose shingles, you will also need to take a look at the area underneath the damaged shingles.
Check Flashing
The area along the flashing is one of the most common spots for leaks to occur. Your professional roofing contractor should spend time inspecting this area of your roof to make sure it's completely sealed for winter weather. Check your flashing at least once a year.
Inspect Roof Valleys
The valleys of your roof are prone to leaks. By keeping valleys cleared of any debris, you can reduce the weight sitting in these areas and help prevent unnecessary wear and tear on your roof.
Clean the gutters
Many homeowners don't realize that clogged gutters can cause extensive damage to their roofing. Additionally, clogged gutters are often the blame for foundation problems and ice dams.
If you don't feel completely comfortable getting on a ladder yourself, call in a pro. Keep in mind that a professional will also be able to repair any missing or damaged gutters and fascia boards.
Get your HVAC system inspected
Do yourself a favor and contact a local HVAC contractor to schedule a system tune-up. This is very important if you have an older furnace.
At the very least, you should change your filters. Swapping old air filters for new ones helps keep your HVAC system running good, and saves you money on your utility bill.
Service Your Furnace and Chimney
Have your Fireplaces / chimneys serviced and inspected annually. Make sure the inspector examines the condition of the chimney; brick periodically needs upkeep to prevent water from leaking in, as well as the cap.
Winterize outdoor faucets.
Remove all hoses or devices attached to outdoor spigots. Be sure to drain any water left behind in the pipes. Have in-ground sprinkler systems blown out, and turn off water to the outdoor spigots and cover everything.
About AAA Public Adjusters
AAA Public Adjusters, LLC, is a property loss consulting firm headquartered in Philadelphia, PA. Additional offices are located throughout Pennsylvania, New Jersey, Florida, Maryland, Delaware, Virginia, and North Carolina. AAA Public Adjusters have been fighting insurance companies for over 25 years. AAA Public Adjusters, Maximizing Your Claim!