Tips for filing insurance claims for the coronavirus:
Call or Click for a Free Consultation with your next public adjuster regarding insurance claims in the Philadelphia Pennsylvania and New Jersey area. Coronavirus Insurance Claims.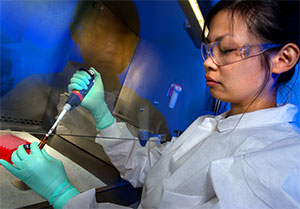 As the coronavirus continues to spread, it's probable you may have to file a claim with your health or travel insurance company.
Even if you do not have to file an insurance claim at this time, now would be a good time to look over your current insurance coverage.  As you are aware, the Federal Government and State Government in Pennsylvania and New Jersey have taken measures to reduce the spread of the coronavirus (COVID-19 strain). We have provided links below to the WHO and the CDC, please follow their guidance and advice.
The fear of the coronavirus most likely is not enough for travel / health insurance companies to pay claims.
Adults in their 20's with fewer health problems may outgrow their health insurance company by the time they are in their 40's and have the responsibilities that family life brings on
With the current spread of the COVID-19 in the United States and the isolation policies coming into effect, this could be the time to reconsider all of your insurance needs, including life, health, and homeowner's insurance.
At AAA Public Adjusters, we are here to help you with reviewing your homeowners and business owners' policies. A number one concern that AAA Public Adjusters has is to inform our clients of the best insurance carriers that would pay out their perspective claims.
Below are a few tips the public should keep in mind when filing an insurance claim during the spread of Covid-19.
Be aware of what your insurance policy covers.
AAA Public Adjusters recommends that you thoroughly read your insurance policy before making any claims to your insurance carrier. If you need our help understanding your insurance policy, we are here to help you.
Most of the insurance policies do not cover pandemic events. For example, most travel insurance policies will  not cover canceled trips due to a pandemic event. In contrast, most health insurance policies will cover if individuals are affected by the Coronavirus. Keep in mind, there are certain health insurance companies that may not pay for preventative testing. Also, do not forget to check what your coinsurance and deductibles are. The Federal and State branches of our Government have recently asserted they are going to pay for testing.
If you do come down with COVID-19 symptoms, please do not hesitate to contact your healthcare provider.
2. Check the independent rating on your insurance company
In many instances, most insurance companies will pay smaller claims so they can achieve good ratings online. Below are a few links to insurance rating companies. Click on the links to find out how your insurance company is rated;
3. Be prepared that  you might have to fight with your insurance company to get your claim paid
Insurance companies typically want you to send information and/or documentation over and over again to support your claim, this is one of their delay tactics to help their bottom line. It is best to communicate to your claims rep in writing and keep a log of all telephone conversations that you have with your assigned claims rep.
Remember, insurance companies are not really in the business of taking care of their insureds, they are there to protect their own interests, which are to pay nothing or very little on the claim.
4. Larger claims have a better chance at being denied
Insurance companies have a tenancy to pay smaller claims vs larger ones, they look to deny larger claims in an aggressive fashion.
For example, if you are a business and your business is paying tens of thousands of dollars in premium a year, your insurance company may summarily pay a $1,500 dollar claim vs a $150,000 claim which they may drag out for months or even years or ultimately deny the claim. Again, small claims that an insurance company pays is basically a marketing opportunity.
If a property claim occurs at your home or business, the adjusters at AAA Public Adjusters are here to protect you in a claim that arises in Pennsylvania and New Jersey.
5. Find representation if needed
If you have a homeowners or business owners claim, call us immediately and we will be glad to help you. If you have a health insurance claim and your insurance carrier is giving you a problem with your claim; it is recommended that you find someone who specializes in this type of claim to represent you.
Important Links:
World Health Organization
https://www.who.int/
Center for Disease Control
https://www.cdc.gov/
---
The earlier you contact AAA Public Adjusters regarding a free consultation of your insurance claim, the more likely you can ensure you will meet all of your obligations under your insurance policy.
Our highly trained, licensed public adjusters will guide you through the process of preparing and filing an insurance claim in a professional manner. Similar to hiring an attorney if you needed to go to court, or hire a certified public accountant to file your tax return, you should only file an insurance claim with your own professional insurance and construction expert – a AAA Public Adjuster.
Let AAA Public Adjusters get you the maximum return on your insurance claim! See how we can help.
To start a new claim, call 1.800.410.5054 today for a free policy examination from our Public Adjusters.
Types of claims we handle.
Fire Damage
Smoke Damage
Water Damage
Flood Damage
Wind Damage
Catastrophic Damage
Vandalism Damage
Theft Damage
Burst Pipes
Frozen Pipes
All Plumbing Leaks
Toilet Overflow
Ice & Snow Damage
Roof Leaks
Blown Off Shingles & Siding
Collapse
If you do come down with COVID-19 symptoms, please do not hesitate to contact your healthcare provider.