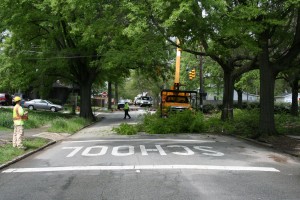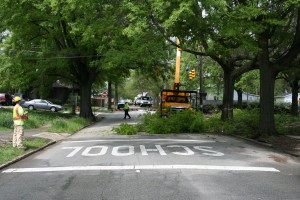 Now that spring is finally here, a lot of us are beginning to plan some long-overdue home improvement projects. Our NJ public adjusters would like to explain some of the tasks that will help you avoid having to file an insurance claim this year. Here are few spring cleaning suggestions to keep in mind:
1. Water heater. Drain your water and look for any early signs of corrosion. Make sure you also clean it out to get rid of any dirt that might have accumulated over the last year. This is going to help prevent serious and costly damages, as well as improve the overall efficiency of your system.
2. Replace air conditioning filters. Try to replace the filters in your air conditioning system every few months. When they get clogged up with dust, dirt, pollen and other particles around your home, your AC unit needs to work harder to regulate the temperature inside your home. The harder it must work, the greater the chances are that it'll break down.
3. Clear away dead branches. During a storm or windy day, weak branches can break and possibly fall on your roof or go through your windows. To avoid something like this from happening, ask an arborist to inspect and prune your trees.
4. Repair cracks in driveway. If repairs aren't completed during the warmer months, small cracks can quickly turn into large potholes in the winter. Water can easily enter the cracks and freeze, causing it to expand. Avoid damage to your automobile and injury by sealing up the cracks this spring.
5. Change batteries in smoke detector. Ensure the safety of your family by putting new batteries in your smoke detectors. You should also check to make sure the device is operating properly. Be sure to do the same with your carbon monoxide detectors.  
After a long, cold winter, make sure your home is safe for the warmer months ahead!
Has property damage recently occurred at your home or business? Request a free consultation with a public adjuster in New Jersey, PA, DE or MD by filling out a contact form on our website, or by calling 1(800) 410-5054 today.