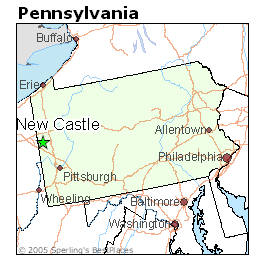 AAA Public Adjusters handles every detail of the property insurance claim for losses in New Castle, PA and all surrounding areas. No need to worry about communicating with your insurance company, AAA Public Adjusters handles every portion of the claim from A to Z!
If you've suffered a property loss at your home or business, do you think your insurance company will properly value your claim? Corporate adjusters are trained specifically to minimize losses. When filing a claim you need an edge, you need an adjuster from AAA Public Adjusters!
You would think that when an insured pays their their premium, the insurance company would work diligently to give them a fair recovery. Unfortunately, your insurance company will not strive to give you the maximum amount for your claim. Hiring a public adjuster from AAA Public Adjusters is a surefire way to receive a fair settlement. Once you receive the maximum settlement you will be able to repair your damaged property and contents.
AAA Public Adjusters will be your advocate and filed the claim on your behalf. You will not have to worry, your public adjuster will do all of the communicating. AAA Public Adjusters can handle all types of claims. We negotiate all types of property claims including: fire, flood, windstorms, sewage claims, vandalism, and many more!
Whether you've already filed your insurance claim or have yet to contact your insurance company , we will communicate with the insurance company to get the settlement you deserve. Contact us today for your FREE consultation! AAA Public Adjusters, Maximizing your Claim!