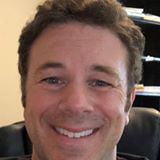 Bryan Schwartz is a licensed public adjuster who helps both commercial and residential policyholders in the Philadelphia area and New Jersey. He joined the team with a passion for helping those in need. Bryan was born and raised in Philadelphia, so he is familiar with the types of losses that homes in the area can experience.
Bryan works closely with his clients and keeps them up to date on their claims throughout the entire process. He is driven to give his clients the best service that he can by applying his knowledge of the loss and insurance policies to help settle the claim in a timely fashion.
Outside of work Bryan can be found watching sports or enjoying time with his family.
You can call Bryan today at 215-906-1963.